Time has gone quickly and so did the build. We are still right on track with the planning. There is a Songkran holiday break so time for an update.
We have made big steps but is was a lot of work. A lot of time went into the swimming pool. The swimming pool walls needed strong steel frames that had to be lifted in and out with a crane. It needs special concrete with precise timing and everything has to wait longer before removal.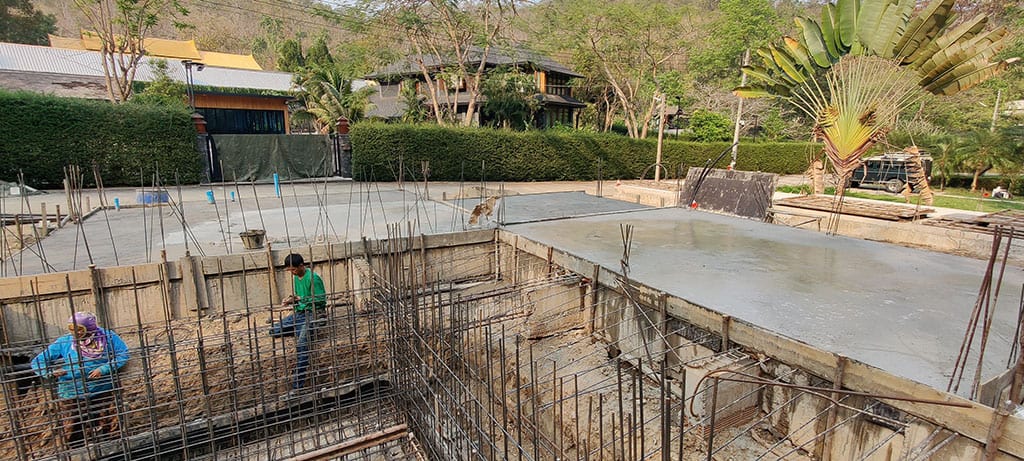 Some of the pipework had to be in place before we could pour but in the end it worked out well
In the meantime more materials arrived: steel for the garage and rebar for the floors.
I had to play plumber to do some work on our water well, ever seen a 50 year old car like this: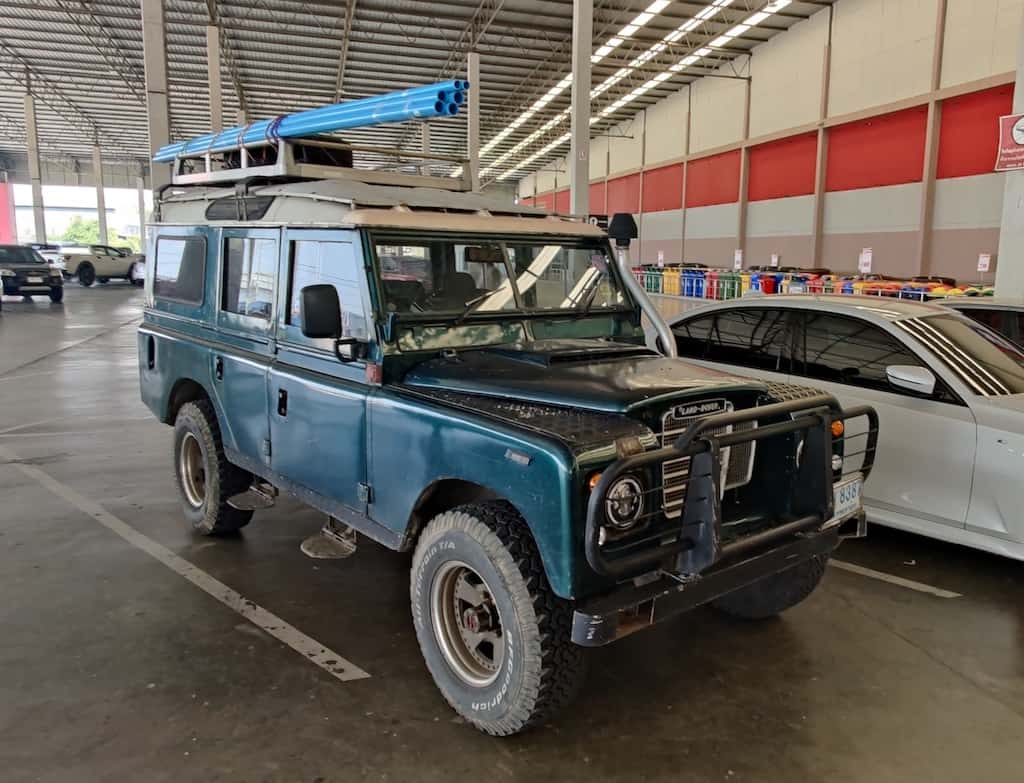 After the pouring we could start working on the floors of the house because all the left over sand / fill could get back in place.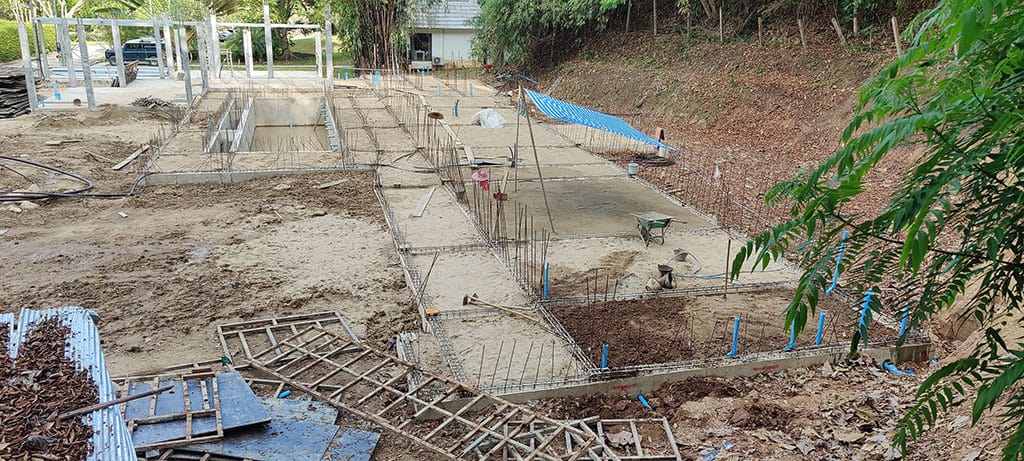 Unfortunately we had some heavy rain in the middle of the hot season. Good for nature but a lot of earth has been sinking, creating holes in many places just before we wanted to start pouring the floors. Lucky that was all fixed and we got a large concrete floor. It took about 22 truckload for two days to get it all done. Finally we can walk through all spaces without sharp steel pins sticking out.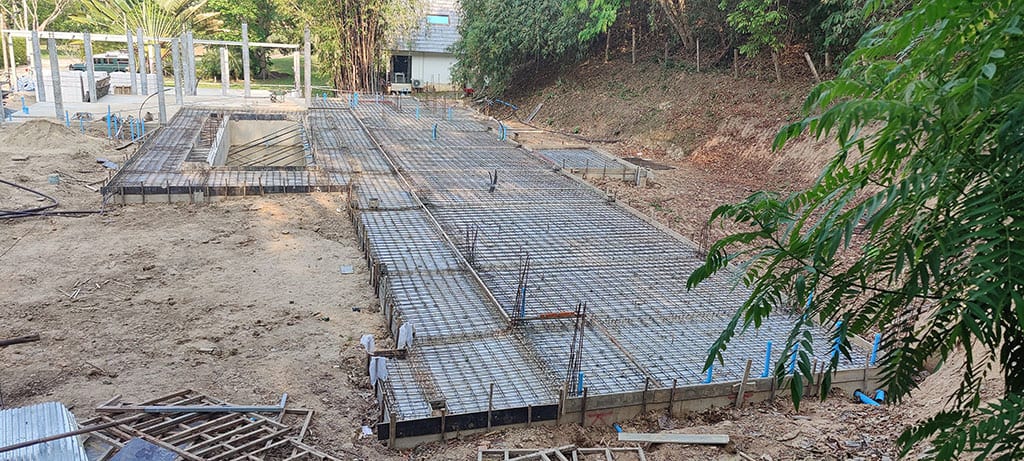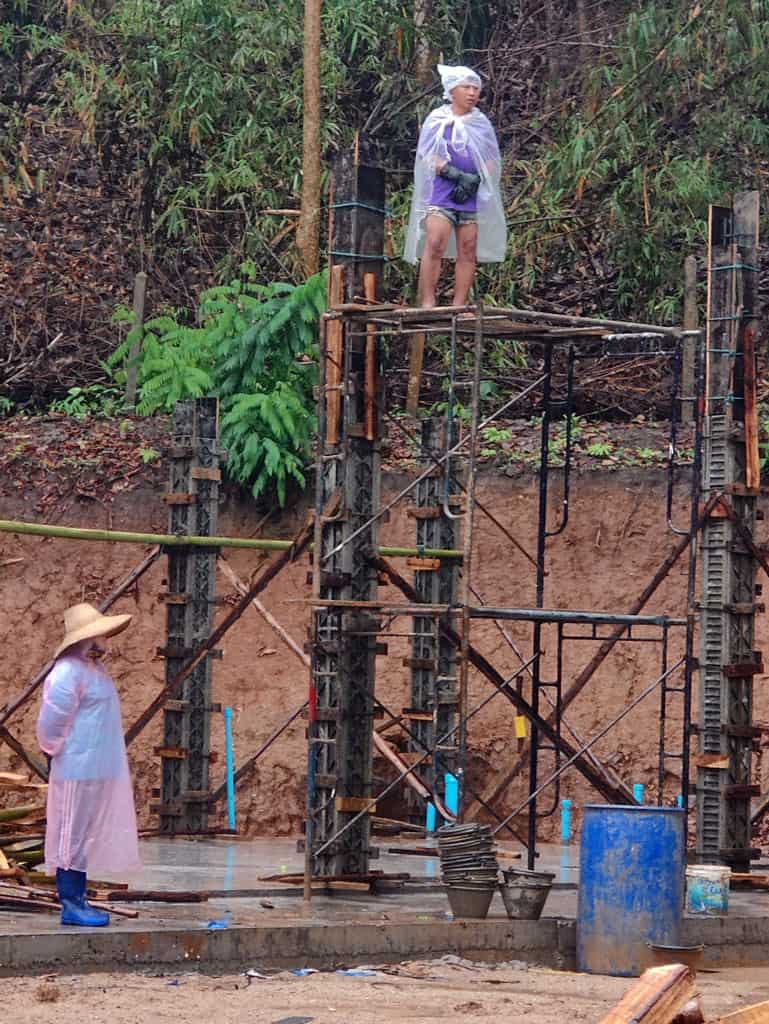 The next step after drying, was setting up more columns of different sizes. And because it was raining very hard that day, the crane could not make it up to our steep mountain road so it became handwork the whole day. Bucket after bucket went in but the results are fine.
The next phase is making the concrete slabs for the roof of the entrance and guestrooms. Those have different heights so we start with the lower two and will fill in the higher one after that.
First the bamboo was delivered and made into a system to hold the heavy concrete supports. Then on top of the columns there are again beams between the poles.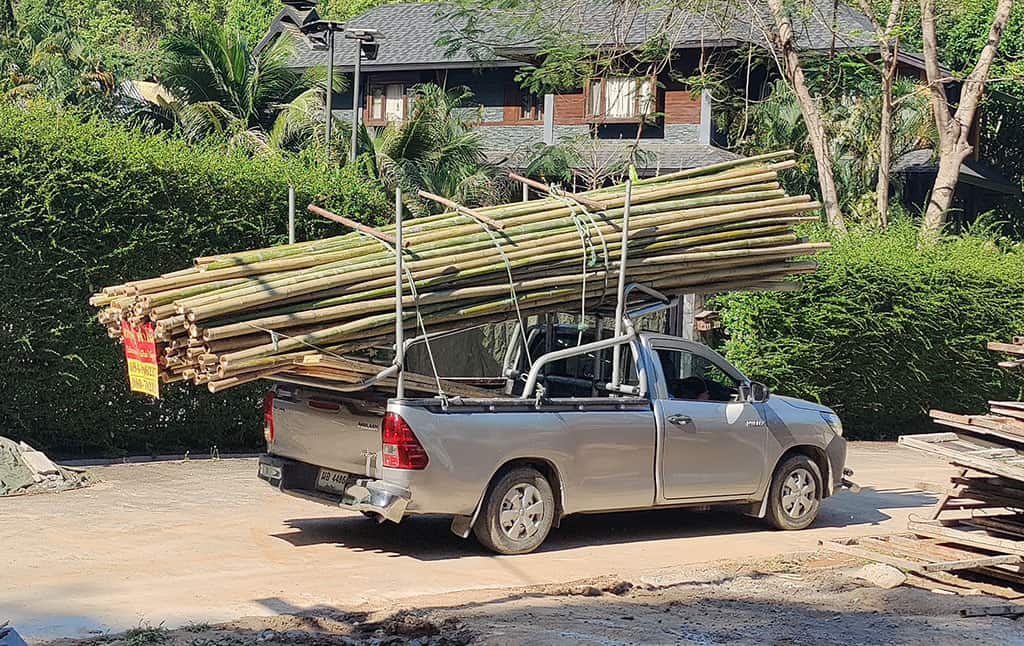 As a side project we also worked on the workshop / garage roof, all steel welding has been done. We have selected the roofing sheets that will be installed somewhere at the end of this month. Hopefully there will be a team to fix the walls too because the building blocks came all the way from Bangkok and are ready to be processed.