In Thai: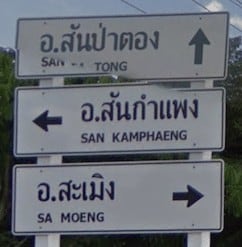 In English:
Our land is on the mountain road number 1269. (extension of the 3rd ring road around Chiang Mai.) It starts at 'canal road' not far from the airport in de Han Dong area and leads to Sa Moeng
Its about 12 KM driving along the curves, restaurants and galleries. The last part with pretty steep curves. There is a new resort opposite our entrance called "Flora creek" (which used to be Krisdadoi resort) so easy to look left for that grey building.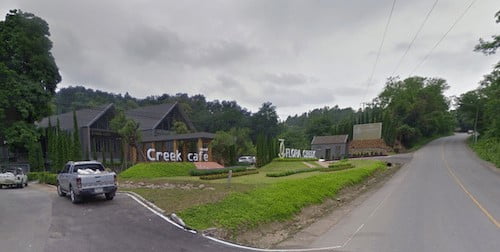 Our entrance to the village is a small gate a little hidden on the right side a few hunderd meters further. The road goes up the hill and be carefull crossing it, thai drivers coming down the hill at crazy speeds sometimes.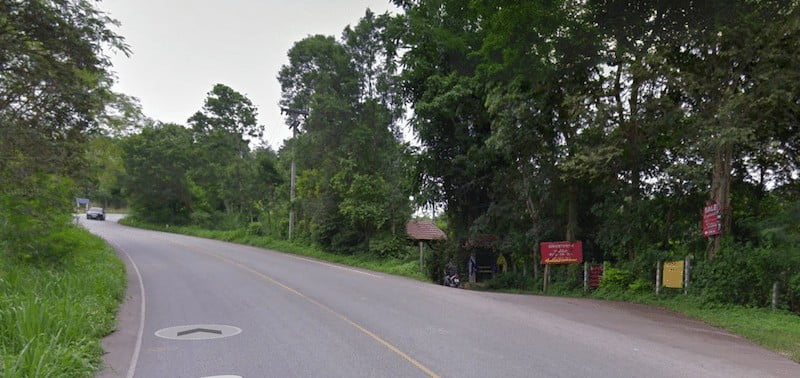 Going under the gate, drive slowely and keep right until you cross a little river with a sharp turn left afterwards. then keep driving until you cross the same litle river again in the opposite direction. All the way at the end of the road on the left is our property. Right after a little white house (chalet).
Coordinates: 18°46'40.5″N 98°51'36.5″E